FESTIVAL JAZZONTHEROAD 2021 - PERICOPES + 1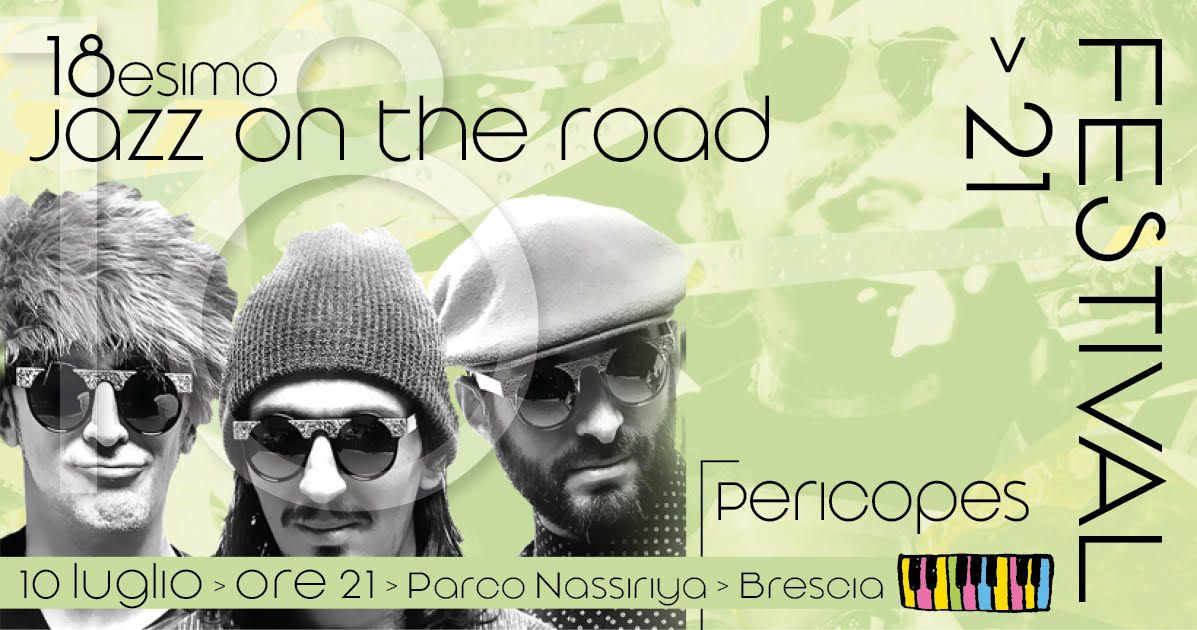 sabato 10 luglio 2021 - ore 21:00
BRESCIA Parco Nassiriya / in caso di pioggia Teatro der MAST
EVENTO GRATUITO / FREE EVENT
Pericopes +1 progetto avviato dal pianista Alessandro Sgobbio e dal sassofonista Emiliano
PERICOPES

Emiliano Vernizzi: sax
Alessandro Sgobbio: piano & fender rhodes
Ruben Bellavia: batteria
EVENTO GRATUITO / FREE EVENT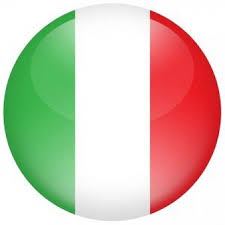 La musica dei Pericopes è un percorso intrapreso da Alessandro Sgobbio (piano) ed Emiliano Vernizzi (sax), frutto di dieci anni di attività artistica internazionale a cavallo tra Parigi, New York e l'Italia, sette album all'attivo, proclamati vincitori assoluti del contest Padova Carrarese (indetto da MusicaJazz e Paolo Fresu) e dell' Umbria Jazz Contest, con successiva segnalazione al Topjazz 2013. Il progetto transatlantico Pericopes+1 - assieme al batterista Ruben Bellavia – definisce un percorso nettamente crossover tra scrittura e improvvisazione, sonorità post-rock, prog ed elettronica, che ad oggi la stampa internazionale colloca tra i più interessanti esempi di contaminazione nel jazz: il power trio sax-piano batteria che "dimostra potenza e intenzione" (Downbeat - USA) riceve diversi riconoscimenti da parte della stampa specializzata come dagli appassionati del genere. Definito "intelligentemente eterodosso " (Musica Jazz) contribuisce in maniera " originale ed elegante al jazz contemporaneo" (Concerto - Austria), oltrepassando gli stilemi di genere. Pericopes+1 "appartiene a una nuova generazione " (Jazz 'N' More - Switzerland) del jazz di matrice europea. Nel 2020 il libro "La Storia del Jazz" (Brazzale, Franco, Onori) segnala il progetto tra le importanti produzioni italiane di nuova generazione. Nei successivi cinque anni il trio produrrà tre album, partecipazioni a festival e club con centinaia di concerti tra Francia, Inghilterra, Germania, Austria, Ungheria, Svizzera, Italia, Olanda, Rep Ceca, Slovenia, Croazia, Stati Uniti e Cina. UP è il nuovo capitolo nell'evoluzione artistica di Pericopes+1. Titolo semplice dai numerosi significati: ci ricorda di espandere le nostre prospettive e creare nuova energia positiva, di alzare lo sguardo in una società di persone volte sempre più in basso sul proprio cellulare. UP diventa movimento ascendente imprescindibile per qualunque artista o civiltà che intenda sopravvivere. Pericopes+1 evoca queste ispirazioni, connettendo storie, melodie, ritmi e elettronica, in equilibrio tra passato, presente e futuro. Il tour 2020/2021 di "UP" (Losen Record) coincide con la collaborazione con il batterista Ruben Bellavia (in sostituzione di Wight) versatile quanto interessante musicista che vanta una solida esperienza con importanti musicisti di caratura nazionale, incisioni discografiche e attività didattica sia in Italia che all'estero.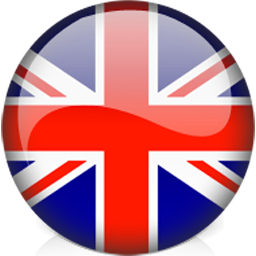 The Pericopes music is a journey started by Alessandro Sgobbio (piano) and Emiliano Vernizzi (sax) which resumes the long international artistic activity developed in Paris, New York and Italy. The project has released 7 records and earned different important prizes (the Padova Carrarese contest created by MusicaJazz and Paolo Fresu; the Umbria Jazz contest and an important position in the Topjazz 2013 billboard). The transatlantic project Pericopes+1 (which features the drummer Ruben Bellavia) defines a music that is clearly a crossover among writing and improvisation with post-rock atmospheres, prog and electronic elements that has been classified as one of the most interesting example of jazz contamination by the majority of international reviewers. The sax-piano-drums power trio embodies "power and clear intentions" (Downbeat – USA), is "cleverly heterodox" (Musica Jazz), "contributes in an original and elegant way to renew the contemporary jazz" (Concerto – Austria), moving beyond the Jazz boundaries. In the 2020 book "the Jazz history" (Brazzale, Franco, Onori) the project has been indicated as one of the most important Italian production among the new generation proposals. In the last 5 years the trio released other 3 records and performed in Festivals and clubs worldwide. UP is the new chapter of the Pericopes+1 artistic evolution. The simple title could have different meanings : it could remind us to expand our vision so to create new positive energy, to keep looking up when the majority is continuously looking down to their mobiles screens. UP becomes an ascending movement essential for anybody who wants to evolve. Pericopes+1 evokes such aspirations, connecting stories, melodies, rhythm and electric landscapes in a clever balance between past, present and future. The 2020/2021 "UP" promotion tour features the drummes Ruben Bellavia (who replaces Wight), a real versatile musician with a great experience and a lot of collaboration.
Sarà comunque consentito l'accesso anche ai non prenotati fino ad esaurimento della capienza massima. L'Organizzazione, a tal proposito, non può in alcun modo garantire la certezza dei posti a coloro che non si sono prenotati online.
Posti disponibili esauriti