FESTIVAL JAZZONTHEROAD 2022 - FABRIZIO BOSSO & ROSARIO GIULIANI CONNECTION QUARTET
venerdì 15 luglio 2022 - ore 21:30
Padenghe Sul Garda - PIAZZA G. D'ANNUNZIO - In caso di pioggia Teatro Cinema Oratorio
FABRIZIO BOSSO & ROSARIO GIULIANI CONNECTION QUARTET

Fabrizio Bosso: tromba
Rosario Giuliani: sassofoni
Alberto Gurrisi: organo hammond
Marco Valeri: batteria
EVENTO GRATUITO / FREE EVENT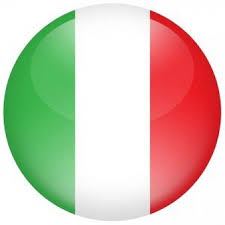 Due eccelsi musicisti italiani, Fabrizio Bosso alla tromba e Rosario Giuliani al sax, capeggiano il quartetto completato da Alberto Gurrisi all'organo e Marco Valeri alla batteria, esibendosi in un repertorio di grande interesse, sia di standard che composizioni originali, dalle forti connotazioni ritmiche.
Fabrizio Bosso, è universalmente considerato uno dei migliori trombettisti a livello internazionale sia per la sua tecnica sopraffina ma soprattutto grazie al feeling che caratterizza i suoi assoli, ora funambolici ora densi di lirismo e pathos, ma sempre puntuali e ricchi di estro. L'artista torinese è impegnato in numerose formazioni e ha un'attività concertistica desissima e variegata, che contribuisce ad arricchire di nuove sfumature le nuovi spunti le sue improvvisazioni.
Rosario Giuliani impressiona l'ascoltatore fin dal primo momento per la facilità con cui sa trarre dai suoi sassofoni un fraseggio fluido, a tratti vorticoso, allacciandosi con naturalezza a grandi sassofonisti come Julian "Cannonball" Adderley, Art Pepper, John Coltrane. Tante e prestigiose le sue collaborazioni nell'ambito del jazz, con artisti come Charlie HADEN, Gonzalo RUBALCABA, Martial SOLAL, Mark TURNER, Kenny WHEELER, Bob MINTZER, Joe LOCKE, Joe LA BARBERA, Joe LOCKE, John PATITUCCI, Marc JOHNSON, Joey BARON, Richard GALLIANO, Kurt ELLING…
Un percorso emotivo che nasce dall'incontro umano e musicale, che ormai dura da più di un ventennio, di due grandi interpreti del jazz italiano, magistralmente sostenuti da Gurrisi e Valeri, anch'essi ritenuti dei fuoriclasse nel panorama jazzistico nazionale.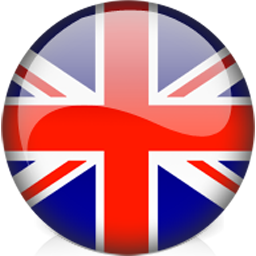 Considered two of the most important Italian musicians, Fabrizio Bosso (trumpet) and Rosario Giuliano (sax) lead this quartet (made up by Alberto Gurrisi at the organ and Marco Valeri at the drums) which performs an outstanding set list of both standard and original compositions. Fabrizio Bosso is considered one of the best trumpet player worldwide thanks to his unique technical skills and to his unreal feeling which are a clear trademark of his way of playing.
Rosario Giuliani is able to attract immediately the listeners' attention thanks to the ease with which he manages to create fluid phrases out of his saxophone. His style is naturally linked to the greatest saxophone players of the past as Julian "Cannonball" Adderley, Art Pepper and John Coltrane. Along his career he collaborated with some of the most important modern players (Charlie Haden, Gonzalo Rubalcaba, Matial Solal, Mark Turner, Kenny Wheeler, Bob Mintzer, Joe Locke, Joe Labarbera, John Patitucci, Marc Johnson, Joey Baron, Richard Galliano, Kurt Elling…)
This project is a perfect merging (that has been lasting for approximately 20 years) of two jazz giants masterfully supported by Gurrisi and Valeri.
fino ad esaurimento posti
Where is the place?
Dove si svolge il concerto?
PIAZZA G. D'ANNUNZIO


In caso di pioggia / in case of rain
Teatro Cinema Oratorio