FESTIVAL JAZZONTHEROAD 2022 - OLIPHANTRE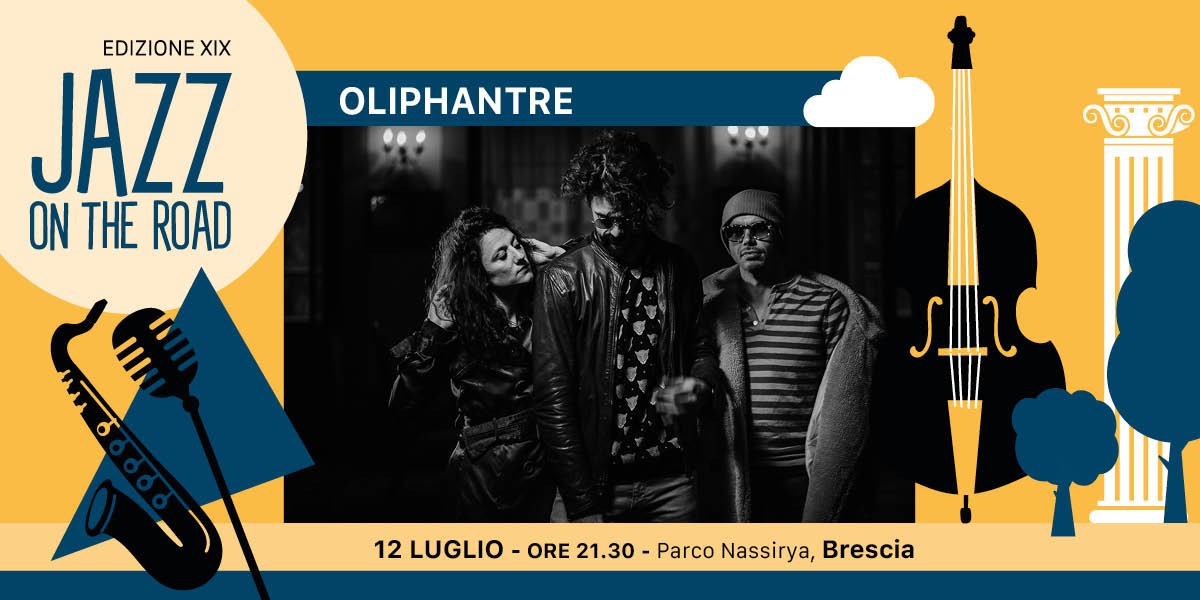 martedì 12 luglio 2022 - ore 21:30
Brescia - PARCO CADUTI DI NASSIRYA - In caso di pioggia Teatro der MAST
OLIPHANTRE

Francesco Diodati: chitarra, effetti, composizioni
Leïla Martial: voce, effetti
Stefano Tamborrino: batteria, voce
EVENTO GRATUITO / FREE EVENT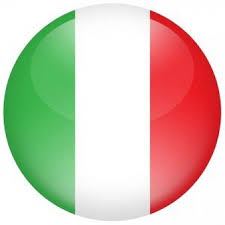 "Il recente progetto in trio di Francesco Diodati (chitarra), Stefano Tamborrino, uno dei più innovativi batteristi del momento (alle percussioni) e la formidabile Leila Martial (voce ed elettronica) è fra quelli che ci hanno maggiormente colpito per la libertà priva di compromessi con cui i tre hanno mostrato di saper coniugare tradizione e linguaggicontemporanei" – L'Espresso, Time In Jazz
"Una formazione entusiasmante, destinata a lasciare il segno" - Musica Jazz
"Just had so much fun it was joyous to watch" – Jazz Wise
"Esaltante" – All About Jazz
Oliphantre è esplosivo, conturbante e romantico. Suggestioni hip hop, sferzanti linee rock e punk, groove e melodici lirismi si mescolano a spontaneità e improvvisazione. Testi e musica si fondono per dare vita a una ricerca interiore alla volta di quell'immaginario sonoro, di quei movimenti invisibili che sbaragliano I tentativi di spiegazione razionale. Il disco, omonimo, è prodotto nel 2022 da auand records. I tre musicisti si muovono agevolmente nel terreno del jazz e delle sue più imprevedibili contaminazioni e sono fra i più richiesti leader e side- man in ambito Europeo. Leïla Martial, astro nascente del Jazz Francese, spazia con collaborazioni che vanno dalla musica Inuit, le tribù dei pigmei AKA ai progetti di musica contemporanea. È leader del progetto Baa Box oltre alle molte collaborazioni fra cui quella con valentin ceccaldi e ONJ. Francesco Diodati è membro delle formazioni yellow squeeds (lento benedetti zanisi morello), weave4 (delbecq, bigoni, argüelles), MAT (allulli baron), Tell Kujira (calderano michelangeli guerri), collabora stabilmente con enrico rava (new quartet, special edition), paolo fresu, julien pontvianne, matteo bortone. Stefano Tamborrino, leader con lo pseudonimo Don Karate e richiestissimo sideman annovera fra le sue collaborazioni gianluca petrella, louis cole (knower), dave binney, stefano bollani.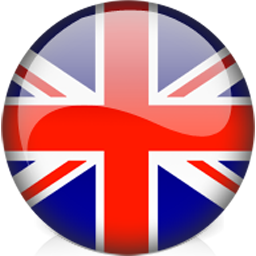 "An exciting formation, destined to leave its mark" - Musica Jazz
"Just had so much fun it was joyous to watch" – Jazz Wise
"An exciting concert" – All About Jazz
Romantic, explosive, perturbing: Oliphantre is the limit between different but still surprisingly close worlds. Hip Hop, rock and punk textures are mixed with pure jazz improvisation, to embrace an unknown and mysterious sound. Texts and music are mixed to give life to an interior search towards those invisible movements that defeat any attempts at rational explanation. The album oliphantre (2022) is produced by auand records. The three musicians move easily in the terrain of jazz and its most unpredictable contaminations and are among the most requested leaders and collaborators in Europe. Francesco Diodati is leader of several projects and member of the enrico rava bands since 2013. He is actually involved in the bands weaving4 (delbecq, bigoni, argüelles), MAT (allulli baron), tellKujira (calderano - michelangeli - guerri), yellow squeeds (lento, benedetti , zanisi, morello) and plays regularly with paolo fresu, julien pontvianne, matteo bortone. Stefano Tamborrino, leader and busy sideman, plays with some of the greatest musicians of USA and Europe such as gianluca petrella, louis cole (Knower), dave binney, stefano bollani. Leïla Martial, rising star of the French Jazz scene and winner of first price at jazz la defense contes and crest jazz vocal contest, is the leader of baa box, äkä, jubila and plays with anne paceo, valentin ceccaldi among many others.
fino ad esaurimento posti
Where is the place?
Dove si svolge il concerto?
PARCO CADUTI DI NASSIRYA


In caso di pioggia / in case of rain
Teatro der Mast